Asymmetrical Spinnaker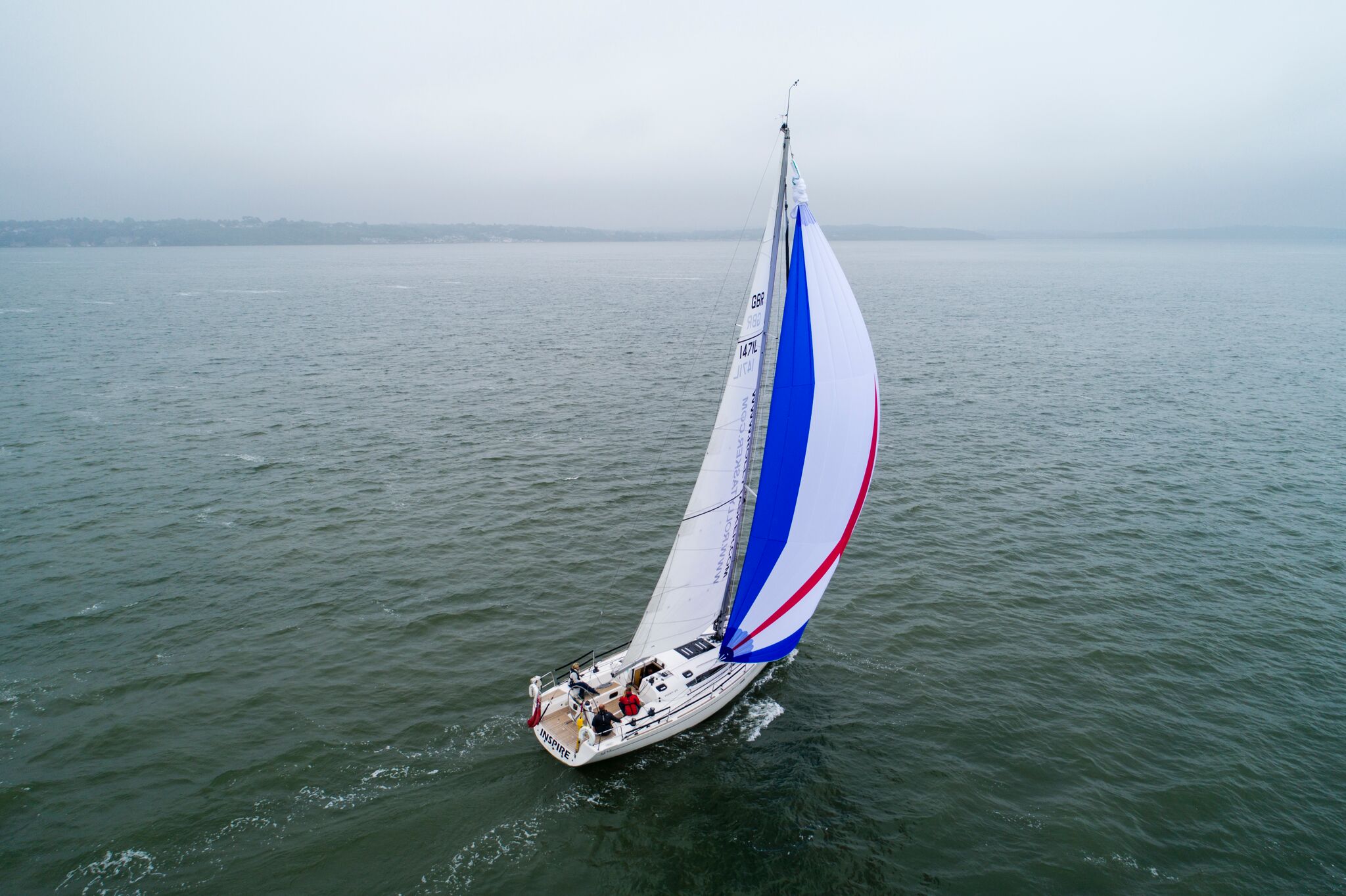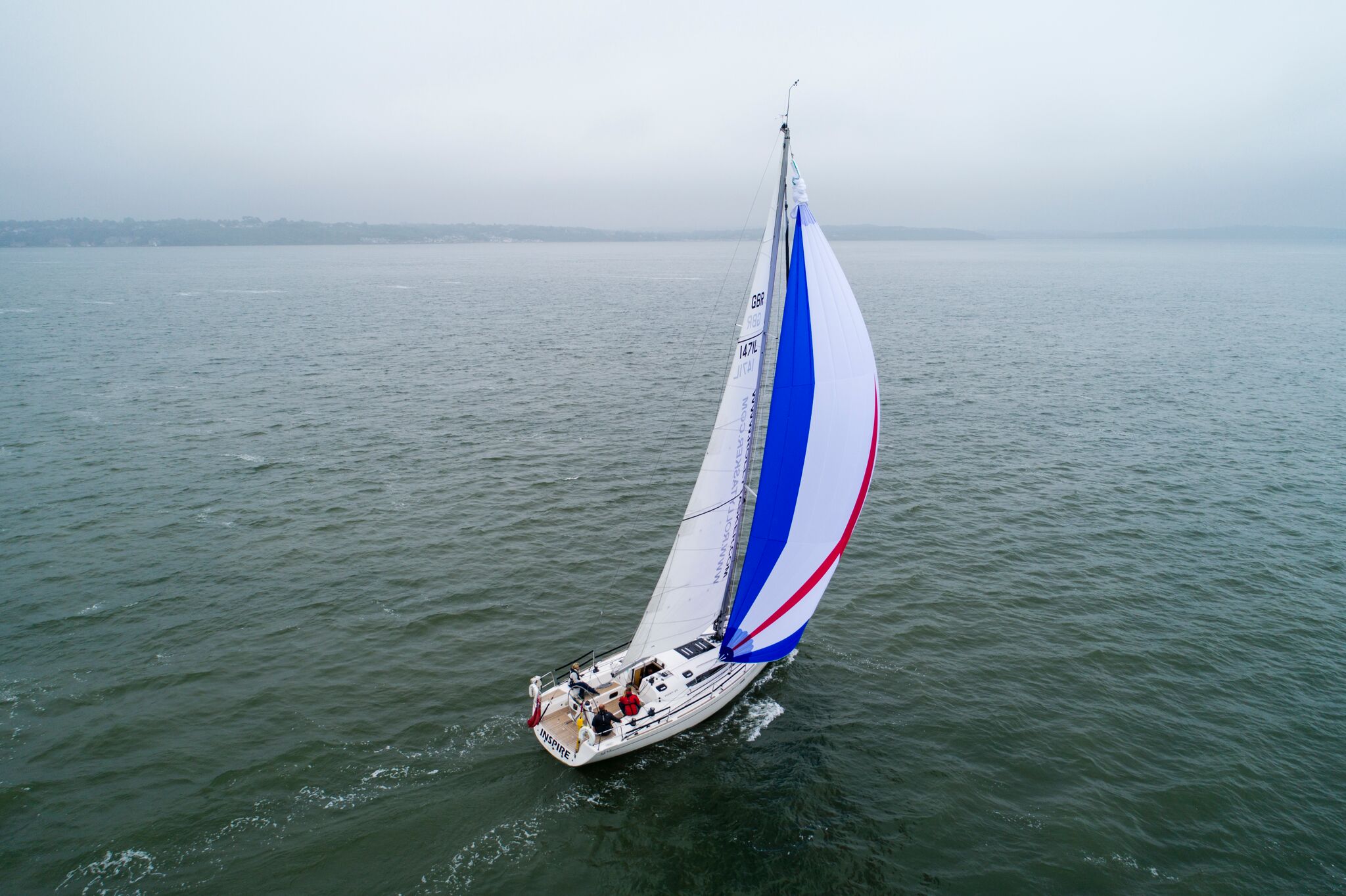 Asymmetrical Spinnaker
The perfect all-round spinnaker for the cruising sailor

Sizes available to suit all yachts

Built to our top end radial-cut specification

Easy to hoist and trim short handed

Complement your sail with a RTS Spinnaker Sock

Highly competitive price
Below find further information on -
Construction Specification

Ordering the Correct Size

About Asymmetrical Spinnakers

Additional Products
FEEL FREE TO CONTACT US AT ANYTIME VIA EMAIL OR PHONE
Construction Specification
Our RTS Asymmetrical Spinnakers are constructed to the highest specification.
· Premium US or European Spinnaker Cloth
· Full radial construction for increase strength and great sail shape
· Colour coded leech and foot tapes
· Webbed on corner rings for easy attachment of sheets
· Stainless steel cringles
· Large radial corner reinforcing
· UV stabilised thread throughout
· Large spinnaker bag
Selecting Your New Asymmetrical Spinnaker
What size do I require?
The luff length is the deciding factor when choosing the right size Asymmetrical Spinnaker. As a general rule, if you are going to fly the spinnaker just above the front pulpit, then the luff length should be about the same length that the mast height is above the deck.
For a more accurate measurement, raise a tape measure up on the spinnaker halyard until it's at the full hoist position and measure down to where you would like the tack of the spinnaker to be – we'll call this measurement "A". If you have a bow sprite, this would be to the end of the bow sprite. If you don't, it will most likely be to the top of the forward railing (pulpit).
The luff length of the spinnaker should be measurement "A" x 1.03 (give or take 300mm either way). For example, if the A measurement is 14.00 then the luff should be 14.00 x 1.03 = 14.42 +/- 0.30 or between 14.12 and 14.72. In referring to the sizing chart below you will see that the correct sail to choose is our #8 Asymmetrical Spinnaker which has a luff length of 14.60.
If you have any doubt then just email us or give us a ring.
CHECK THE SIZING CHART FOR SIZES
What Colours are Available?
All of our Asymmetrical Spinnakers are the same design as shown in the picture,All of our Symmetrical Spinnakers are our most popular signature Rolly Tasker white with blue border and red central star.
About Asymmetrical Spinnakers
Asymmetrical Spinnakers are easy to use and optimise sailing performance in light winds on courses from 75 to 160 degrees. They combine the characteristics of a reaching genoa with a spinnaker and therefore might fill a gap in your sail inventory. The typical characteristic is a longer luff than the leech. The Tack will be fixed at the bow, anchor roller or bow sprite and is thereby flown without a spinnaker pole, hence they are much easier to handle than a symmetrical spinnaker. For this reason they are widely used on cruising boats, though they are also an important sail in a racer's wardrobe to maximise reaching performance. When combined with a spinnaker sock the asymmetrical spinnaker becomes a sail that can be used by single or short-handed crews under all conditions.
Delivery and Warrantee
Once we finalise your order with you then delivery is usually about 3 weeks however it may vary depending on sail size and construction time.
Naturally, all of our sails come with FULL Warrantee on workmanship.
Complementary Products
We carry a full range of products to complement your new Asymmetrical Spinnaker including:
· Spinnaker Sheets, Halyards, Tack Lines
· Turning Blocks
Feel free to also contact us with any questions or requirements you may have.