Storm Trysail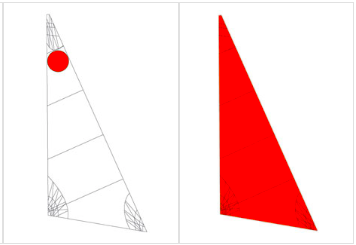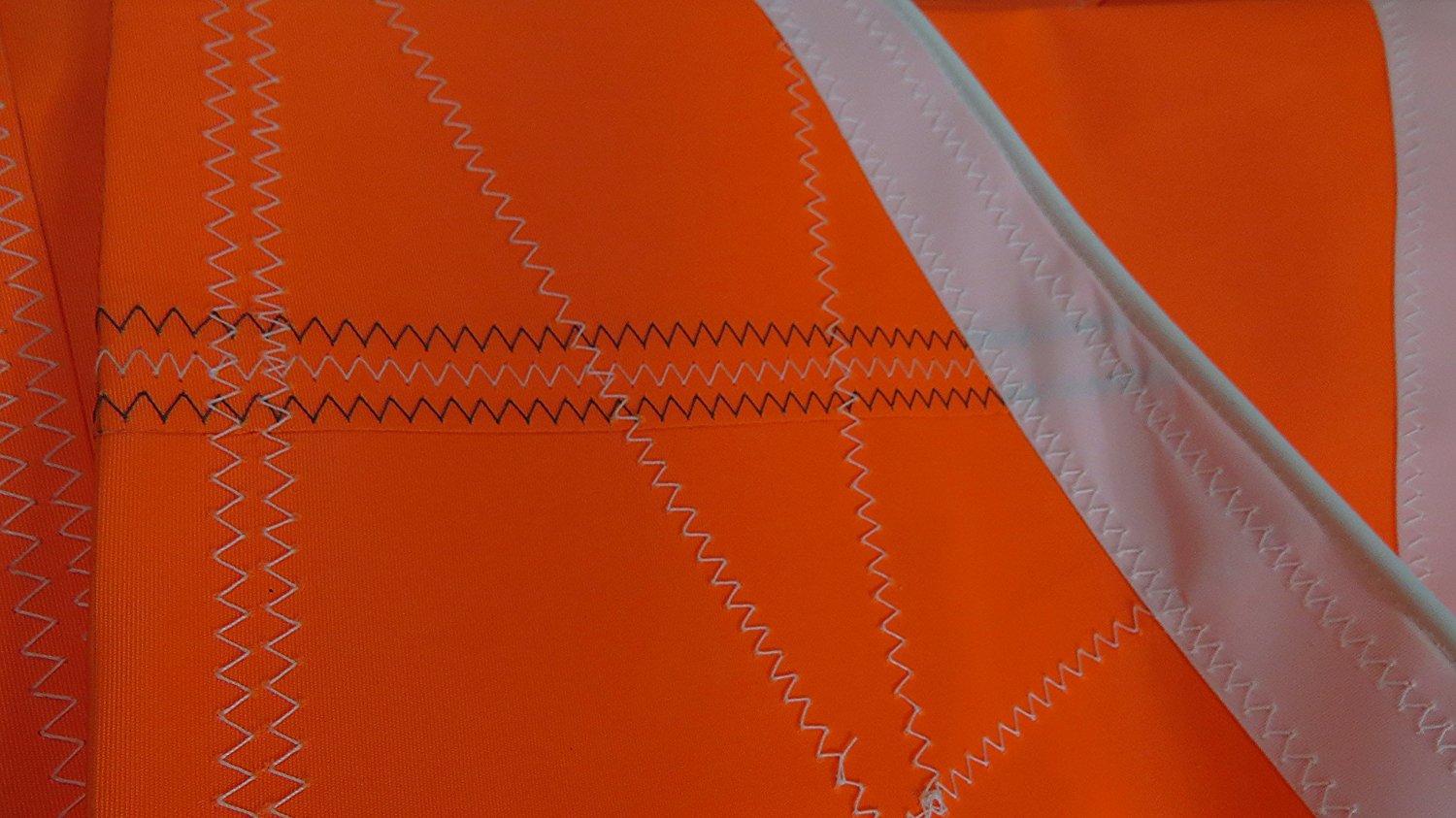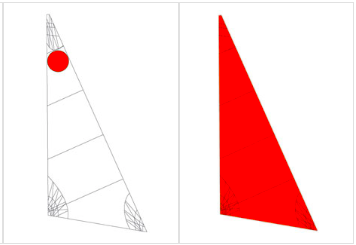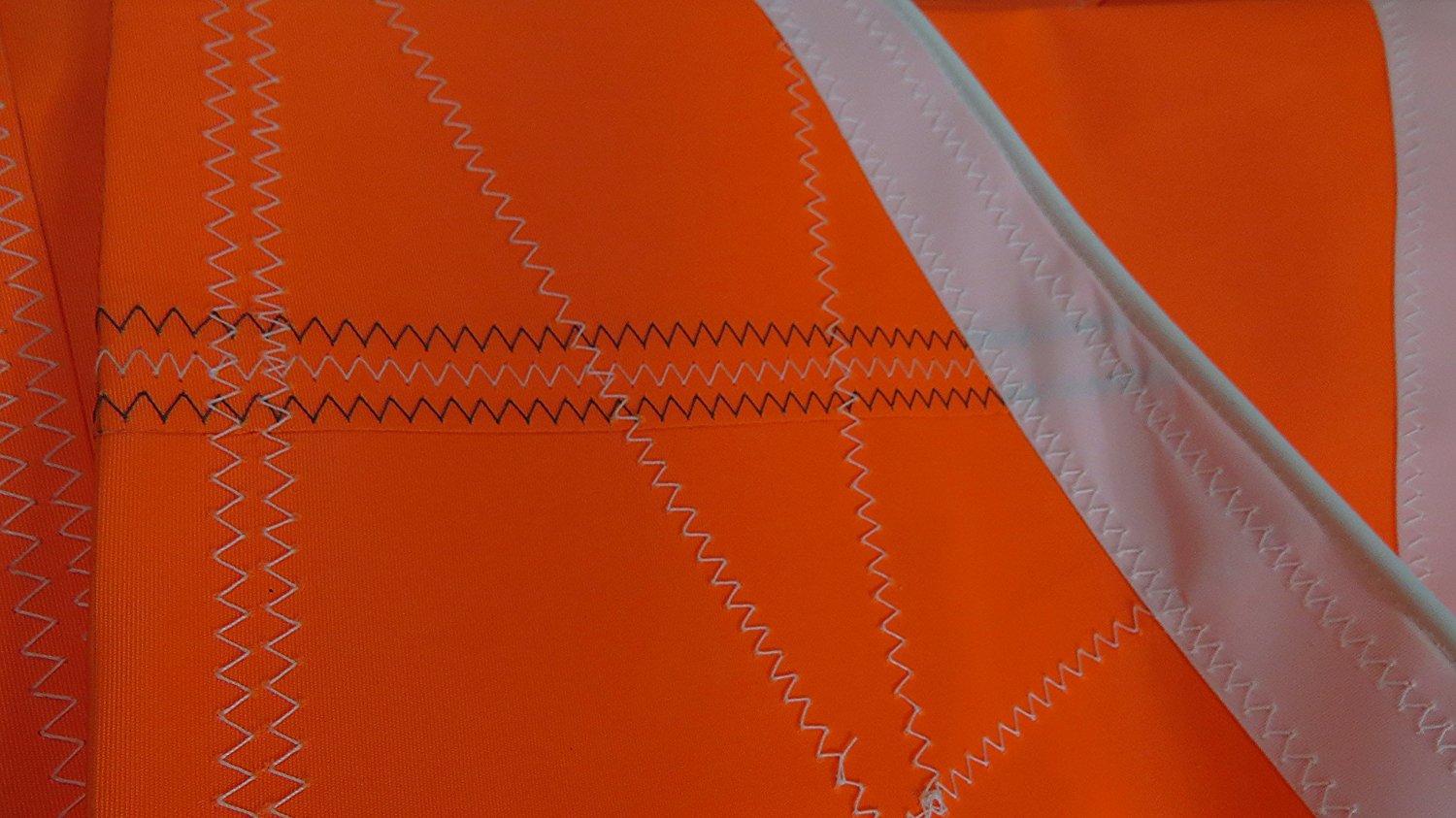 Storm Trysail
Essential for heavy weather sailing
Sizes available to suit all yachts
Built to our top end Premium Offshore specification
Marine insurance policies can be cheaper
Highly competitive price
Below find further information on -
Construction Specification
Ordering the Correct Size
About Storm Trysails
Additional Products
Construction Specification
Our RTS Storm Trysails are built to our top end Premium Offshore specification and, when specified in full Dayglo Orange, they fully meet AYF (Australian Yachting Federation) offshore racing requirements. They come in a wide range of sizes at very competitive prices to suit all yachts and catamarans and are an important addition to your sailing wardrobe whether you are a racer or just intend to cruise offshore in safety.
We can supply your new Storm Trysail in plain White Premium US Dacron with a highly visible Dayglo Orange patch on either side of the sail, or for a small additional cost, in full Dayglo Orange, which is an Australian Yachting Federation requirement when racing offshore. They can be equipped with luff slides, or left with eyelets for parrel beads to be installed.
Our Storm Trysails are constructed to the highest specification throughout.
· Top end Premium US Dacron – White or Dayglo Orange
· Strong cross-cut construction
· Stainless steel cringles
· Large corner reinforcing
· UV stabilised thread throughout
· Super strong finish with hand worked leather detailing
Selecting Your New Storm Trysail
What size do I require?
To save you the effort of calculating the ideal size we have constructed a handy table for easy reference. For example, if you have a 32' yacht then in referring to the table you will see that a #3 Storm Trysail is best for boats 30' to 35' in length. It is 56.13m2 in area, is constructed from 8oz Premium US Dacron and has dimensions of – luff: 4.88, Leech: 5.79 and Foot: 2.53.
CHECK THE SIZING CHART FOR SIZES
If you are a racer then you should also refer to the following AYF Rule for to ensure that you comply.
Storm Trysail - A storm trysail capable of being sheeted independently of the boom with area not greater than 17.5% x (mainsail luff length x mainsail foot length). The storm trysail shall have neither headboard nor battens.
Delivery and Warrantee
Once we finalise your order with you then delivery is usually about 3 weeks however it may vary depending on sail size and construction time.
Naturally, all of our sails come with FULL Warrantee on workmanship.
About Storm Trysails
A Storm Trysail is a small triangular sail with a 'droopy' clew that is hoisted by a halyard on the mast and is sheeted independent of the boom. It is preferable to use a separate track on the mast to avoid the potential danger of removing your mainsail in heavy weather conditions.
Storm Trysails are a necessity when sailing offshore in areas with a risk of strong winds and heavy weather. They are also demanded as being part of the sail wardrobe by most international organisations for offshore racing events including Australia. And did you know that Marine insurance premiums can be cheaper if leisure boats carry them on board.
Complementary Products
We carry a full range of products to complement your new Storm Sails including:
· Sail numbers for your Trysail (compulsory under AYF Regulations)
· Storm Sheets – AYF recommend that these are permanently attached to the Trysail
· Turning Blocks
Feel free to also contact us with any questions or requirements you may have.